+91-924-213-7092
info@eductrl.com
Classes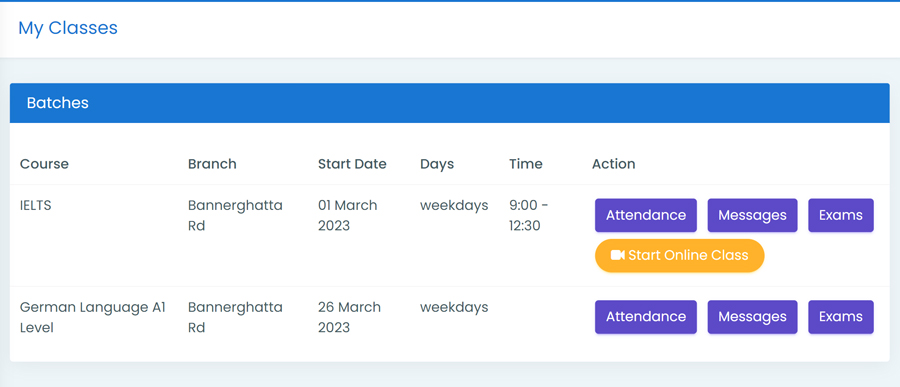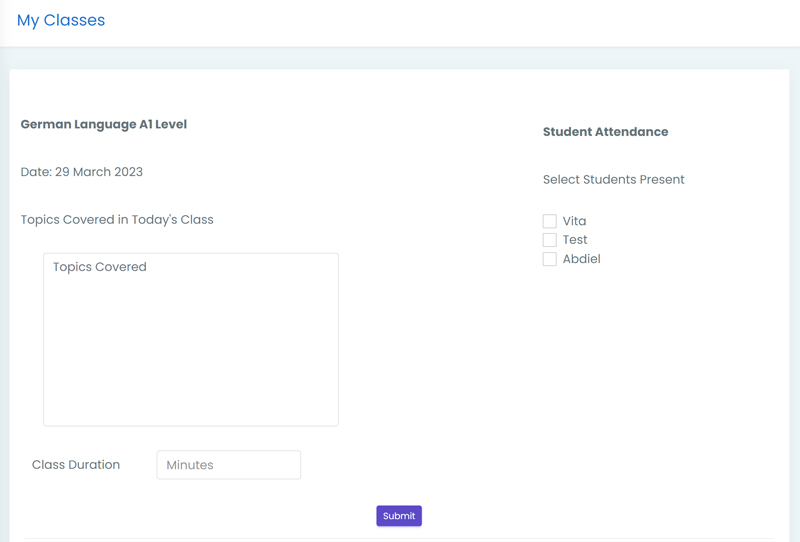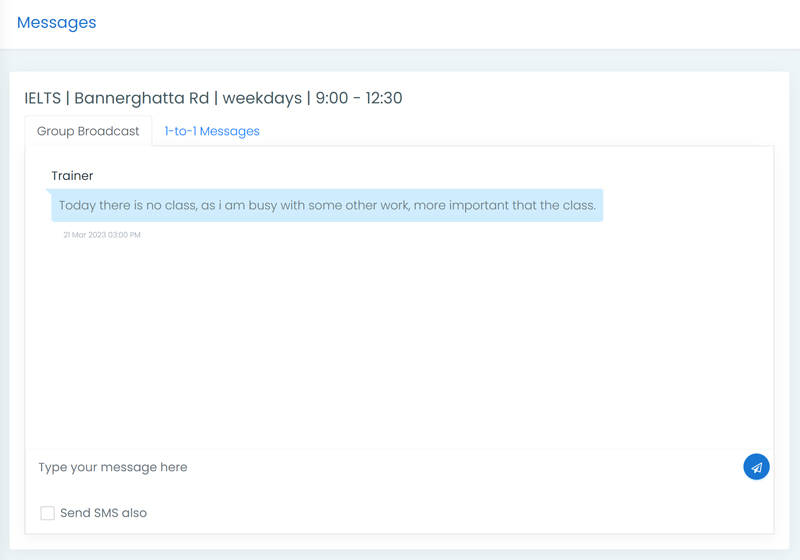 View all classes/batches a trainer is conducting. View course completion, topics covered. Update topics covered after the class & add student attendance daily.
Messaging feature allows batch broadcast feature & 1-to-1 message feature to clarify any doubts which a student may have.
Exams

View student marks for vaious exams.
Evaluate & update marks for exams taken by students that have essay writing questions.