+91-924-213-7092
info@eductrl.com
Student Registration
A simple and minimal registration form allows students to register to the website quickly.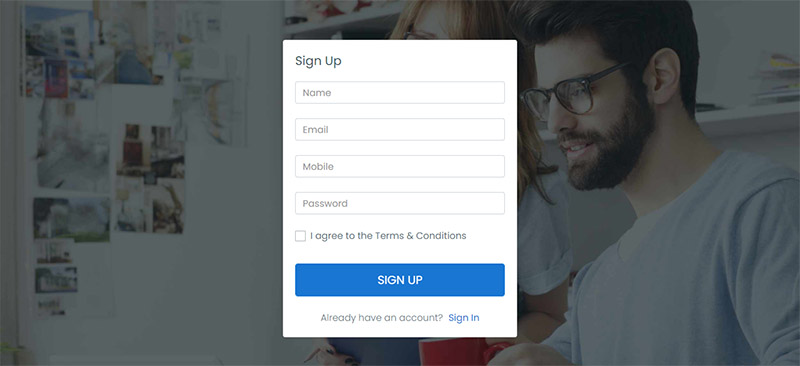 Student Profile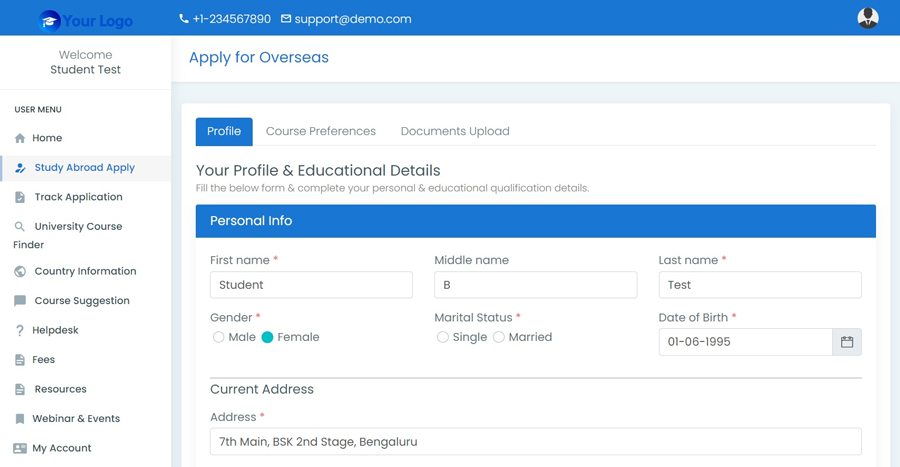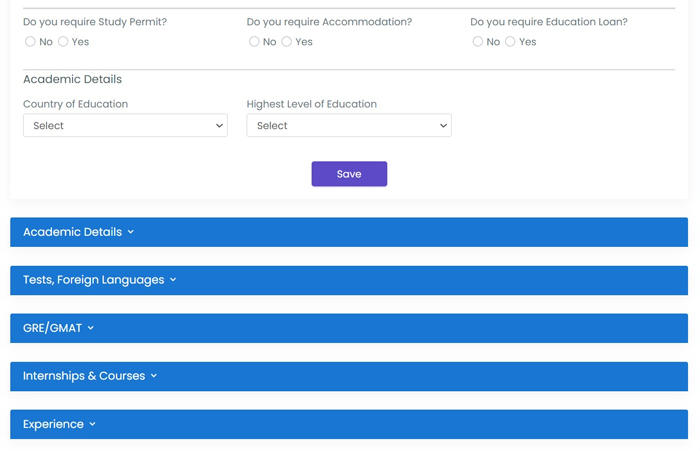 Profile page forms allow student to fill their Basic Information, Academics, English test details, Language Courses, GRE/GMAT scores, Internships, Professional Experience details.
Course Preferences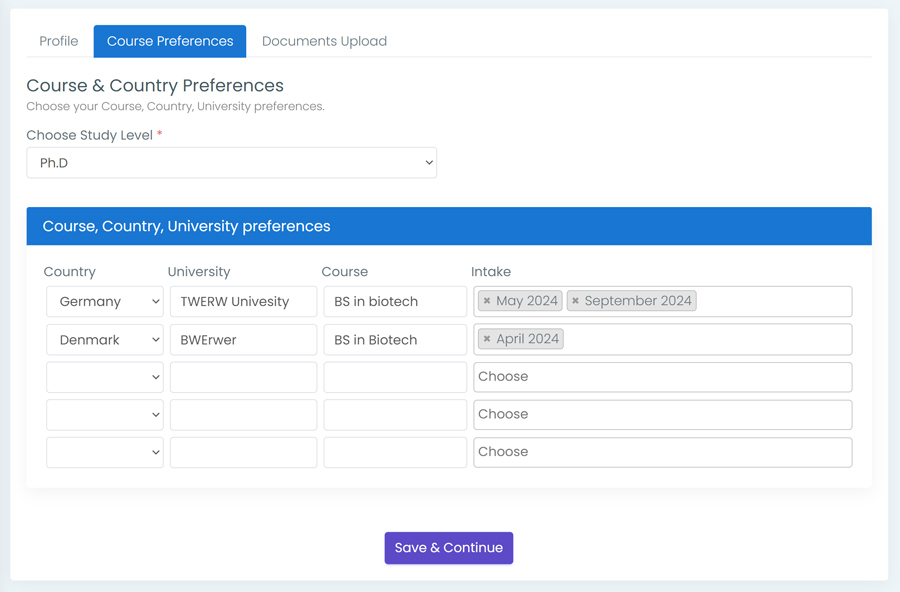 Student can choose their preferred study level. Preferred Country, Course, University, Intake details. They can fill only available information & leave other fields blank.
Documents Upload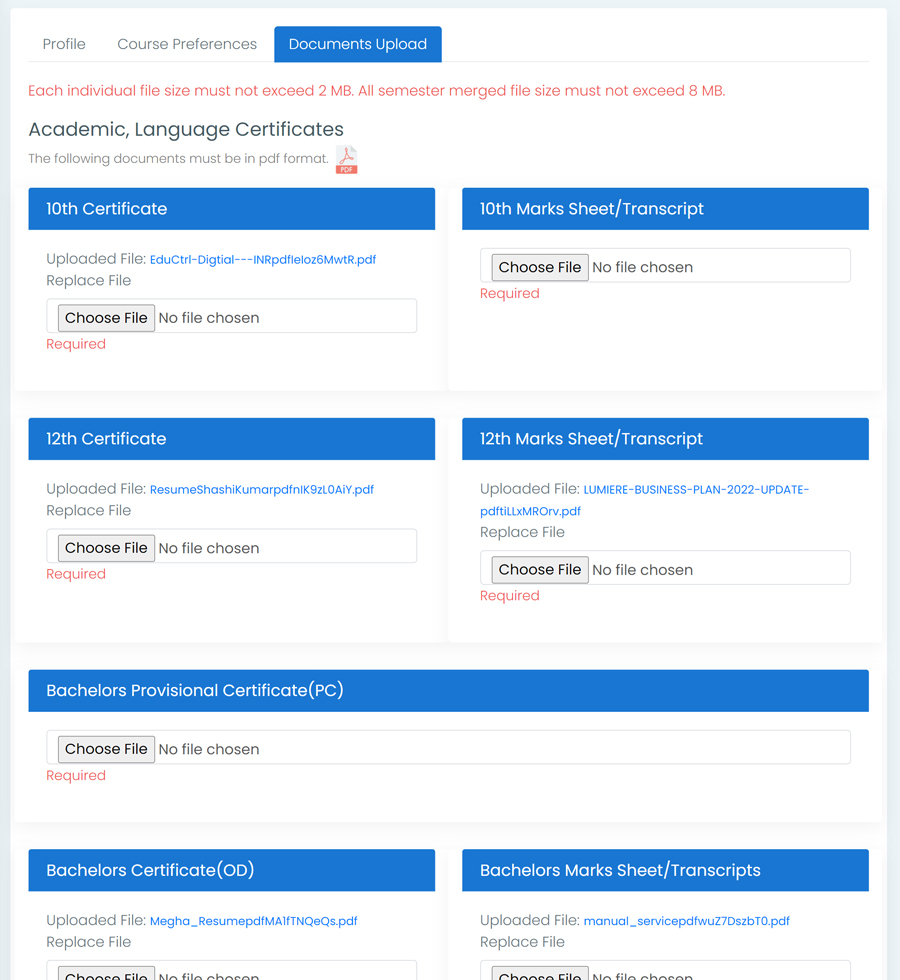 This section allows to upload 10th, 12th, Graduation, Masters, English Tests, Language certificates, CV, SOP, LOR, Passport, Professional(internships, experience) documents upload.
Course Suggestions

Based on student course preference & educational background, staff can share course recommendations to student. Student can view the suggestions & either accept it or reject it. If rejected, staff will be notified.
Country Information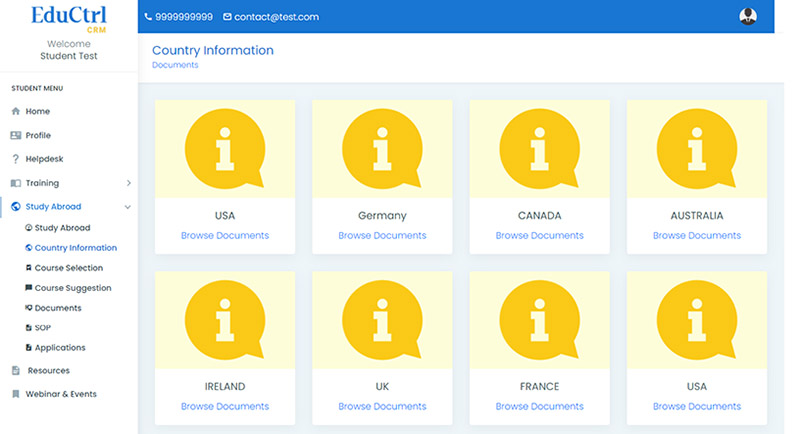 Country-wise information about courses available, universities, costs, culture, scholarships, visa requirements related information articles can provided in this.
Access restrictions can be placed by admin, to selectively give access to information documents.
Application Status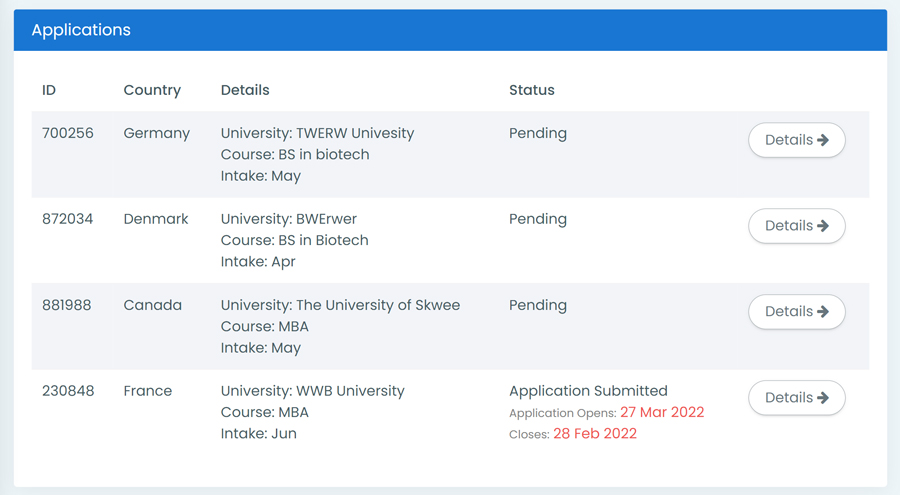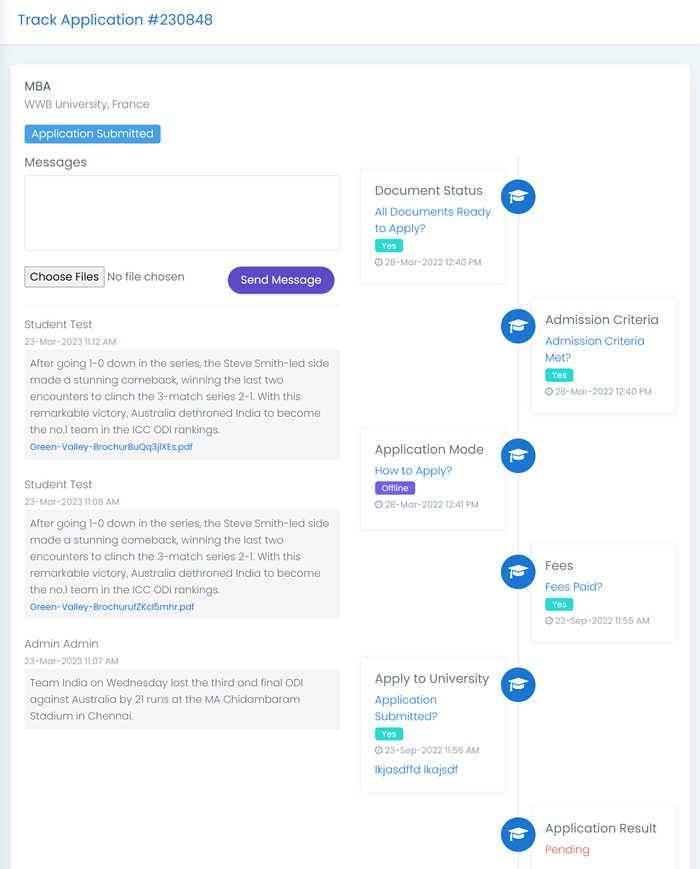 This section is to manage University applications. Student can track various stages of the application process. Staff can update the application steps which are reflected in the student area.
Student can apply to multiple universities & view the current status.
Helpdesk/Support Tickets

Student can raise a support ticket for any assistance from this page. The tickets are responded by the staff members.
Resources/Information Sharing

This page lists all useful resources for students. These are grouped into categories. These resources can be document download, audio or video files. These are uploaded from the backend.
Webinar & Events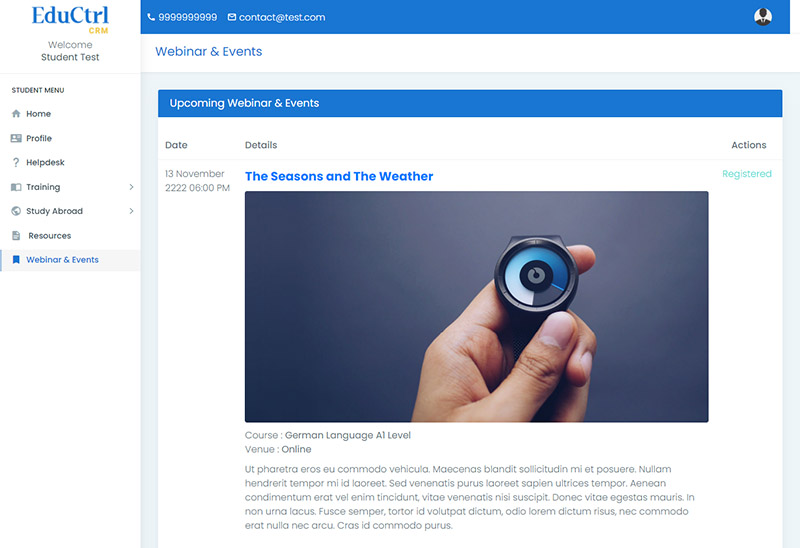 Information about upcoming webinars, events, announcements are displayed in this page. Students can enroll for webinars.